Here at London360, we are given a month of master classes on the fundamentals of being a news reporter before we begin making television specials; it was very clear from the first couple of weeks that it was going to be an intense and rewarding, steep learning curve. Not only have we been able to shoot and edit packages for organisations like RTS Futures but also we have been taught to navigate the complicated waters of media law. I've always loved being a student, my inquisitive nature has always loved analysing and taking in new information, being challenged or validated, note taking in pretty notebooks, the space to ask questions and the psychological comfort of knowing you are a beginner. But now the days of theorising are over, in the words of Jasmine Dotiwala,
'You've had one month of master class now you're making television.'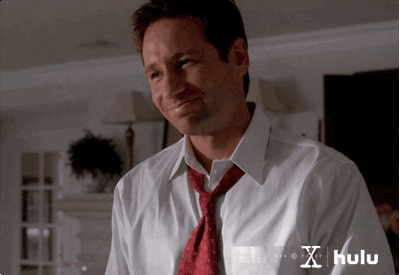 For an over thinker like me who has struggled with perfectionism and cautiousness that has sometimes led to paralysis the translation from learning to doing has wrought some difficulties in the past. I've learnt the hard way that learning if not put into action becomes dormant and useless. Potential if not acted upon is just that- potential. Being able to quickly apply what we've learnt is a true test of how much we've really taken in. I love that being here at London360 is challenging (and succeeding) in getting me out of these futile habits. In a way we will never stop learning, we've just come out of the boardroom, from a pen in hand to the Sony NX5E. With some trials and hopefully small errors and with hard work make an interesting and dynamic programme. I'm excited and ready to start!
But that's not how it's done. When the guys run down the field they have to stay within the sidelines. For the pockets, I would add a zipper/button/strings to close the pocket so if I hook it up somewhere whatever is in my pocket won fall out. Just like Ricky William's hair, the league cannot tell a player how to decorate his body but, like a uniform, it can dictate
oakley sunglasses outlet
how he can display it
http://www.cheap-nfl-nike-jerseys.com
as an agent of the NFL. Lakers fans may never greet Howard warmly. Hart's own research is notable for focusing on drugs administered to humans, not rats, in a lab. Stadium is built, or the Chargers staying in San Diego and possibly playing two games per season in London. And finally, the profit generated by premium and premium light for retailers and distributors across all of our markets is huge and absolutely drives the economics of
fake oakleys
the beer category.. Manchester United's world famous Old Trafford Stadium has a capacity of 75,811 so for the club's 18 yearly English Premier League home games, excluding other European competitions, the Red Devils can draw a maximum of 1,440,409 fans a year.. The Cowboys are always a risk to implode. Your dominant hand should be placed with fingers extended on the starting line for balance. The ligament spans from the bottom outside portion of the thigh bone to the outside of anterior bone on
cheap fake oakleys
the lower leg,
cheap football jerseys
the fibula. I think this year, we're not necessarily happy with our record, obviously, but I do think we made some progress.". The level of excitement throughout the organization for all these initiatives is high and we're looking forward to 2013.. Make the outcome of the game depend
Cheap Jerseys
upon who gets the best of whom. The residents are more than ready for a new team. Unfortunately, the balance between vehicles and infantry is practically non existent. For example, after selecting the content through a connected device like a smartphone, the user will still be able
cheap nfl jerseys
to answer phone calls or use other applications simultaneously. In this passage, the description of the Advocate or Spirit of Truth is qualitatively different than earlier mentions. Without question Matt, this is a series that will come down to the men in the crease.. He started with the red and blue color scheme, reasoning that it would stand out against Donkey Kong's black background. Forget about the growth of the athlete as a professional, no matter what it is, whether it playing hockey, tiddlywinks or tennis, Kings General Manager Dean Lombardi said.
Related posts: